Transportation Transformation Project
Throughout 2014, the Ford, Rockefeller and Surdna Foundations, together with TransitCenter, funded a national study and outreach effort (dubbed the "Transportation Transformation Project") conducted by MZ Strategies, LLC in partnership with The Funders' Network for Smart Growth and Livable Communities (TFN). This page provides links to a series of reports summarizing project findings to the following key questions to inform Funders in prioritizing their grant making, to guide National Advocates in their work to support local innovations, and to support Local and Regional Stakeholders in advancing market and transportation transformations:
What are the key elements of policy, civic and market innovation that communities and the market are seeking?

What is the optimal level and type of coordination needed between local/regional and national advocates to influence local reforms while catalyzing state and federal policy change and market transformation?

What are the greatest capacity building needs, specifically for advancing market innovations that provide equitable outcomes?

What role should philanthropy play in public and private sector transportation transformation?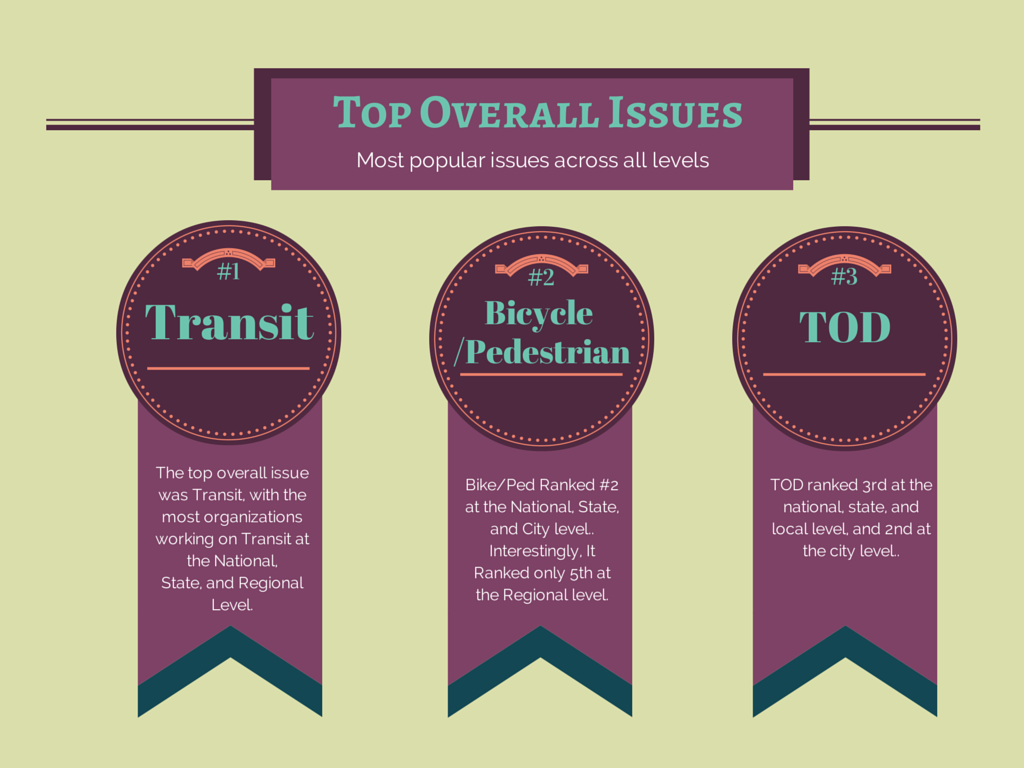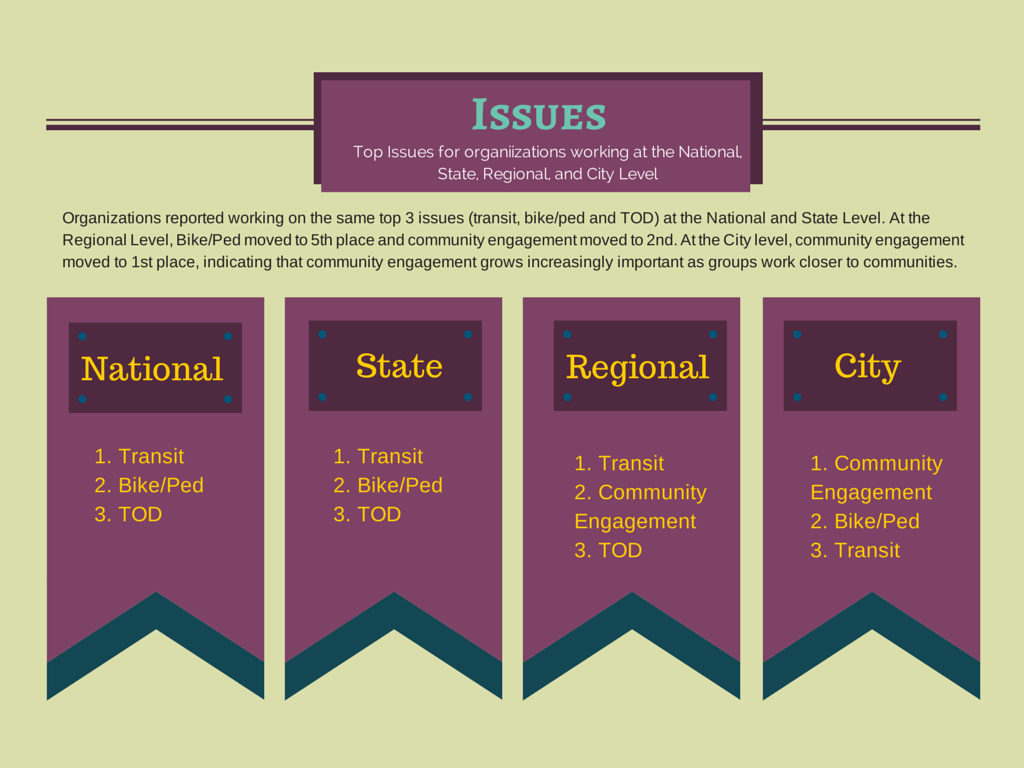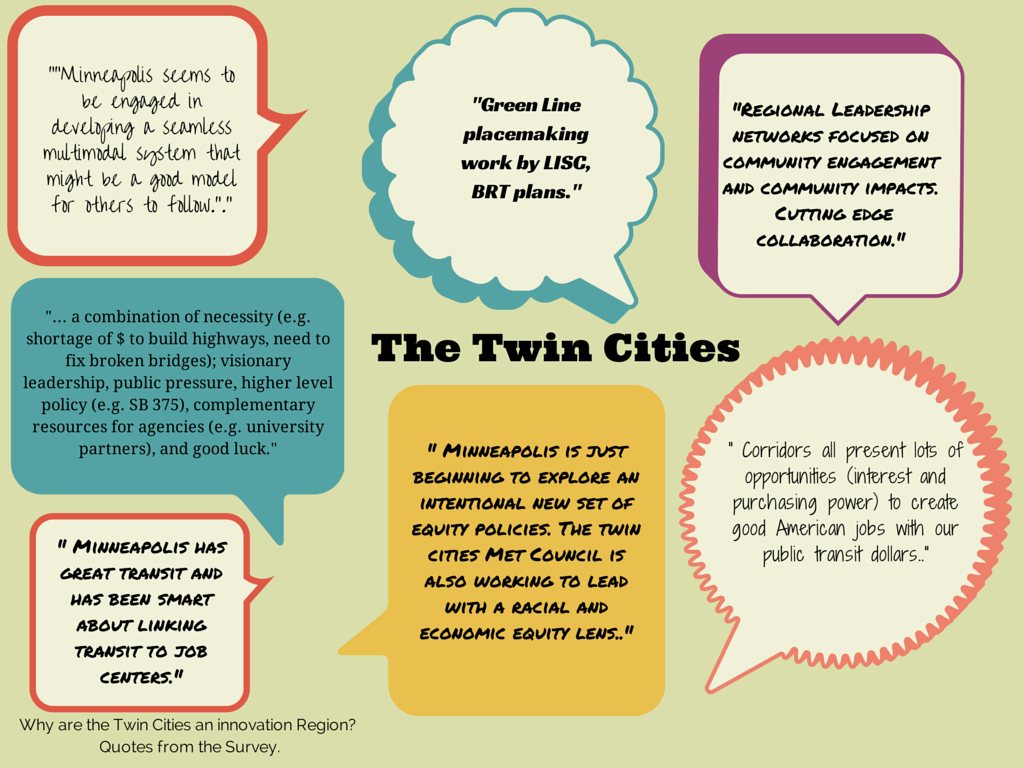 Transportation transformation is happening in regions large and small across the country. Innovation and reforms stem from local leadership – which can come from non-profits, the public sector and increasingly the private sector – reinforced by political, policy and community acumen. In many instances this capacity is built over time by individual leaders, public sector investments and some level of philanthropic support. While philanthropy is not the silver bullet, it is an essential ingredient. The substantial investment by funders over the last six years in transportation has fueled an incredible amount of reform, coalition building, technical expertise, and brought vital new players to the conversation. The political, fiscal and social challenges have also grown during this time.
If national funders do not maintain a meaningful grant making presence in these issues, local funders will need to step in to sustain momentum that has been built and ensure that gains are not lost. Many advocates are trying to find new ways to fund their work, including relying more on individual donors, corporations and for-fee services – practices that may be easier for larger and more established groups to successfully undertake, but may influence the objectivity of some groups.
The need is great, but even more the opportunity for reform has never been larger as technology, markets, demographics and political shifts are changing the fundamentals of the field. As communities recognize the linkage between transportation investments and other important economic, environmental and social issues philanthropy can serve as a powerful and tangible tool for community organizing and reform. - Quoted from the Project's Final Report.
File Document Overview
Final Report: Discussion of key transportation transformation reform trends that have occurred over the past decade. Provides a set of recommendations for advocates and philanthropy on how to advance additional locally-driven, market-oriented reforms.
Innovation and Reform in Washington DC's National Capital Area and the San Francisco Bay Area: Case study report detailing 15 years of transportation reform history in two innovation regions, each with a unique pathway to reform.
MZ Strategies Spring 2014 Survey Findings: Key findings from the roughly 230 respondents to the national survey conducted by MZ Strategies to identify top reform topics, innovation regions, and map the advocacy eco-system.
Technology Transformation Memo: Technology is dramatically transforming how people use, access, plan and design transportation systems. This memo provides a set of recommendations for philanthropy on how to support communities and advocates adopt and influence emerging transportation technologies.
September 24 Stakeholder Meeting Biographies: A set of leading local and national transportation reform advocates shared their stories at the September 24, 2014 stakeholder meeting.
September 24 Stakeholder Meeting Background Memo: Over 75 local and national advocates and funders came together in Minneapolis, MN to share their stories and provide additional project input. This background memo identifies key issues addressed in that meeting.
"Talking Headways" podcast posted by Streetsblog. A 35-minute discussion of the Transportation Transformation project between Mariia Zimmerman of MZ Strategies (the project manager and lead author) and Jeff Wood of the Direct Transfer.